Meet The Team
We are a community of coffee enthusiasts from all over the world. Our interests and professions differ, but our common passion has brought us all here, becoming something more than just a hobby.


Our Team
Despite the fact that we are a distributed team, we were able to unite with one goal - share our love and knowledge of the coffee world.
Thanks to Renat Mamatkazin and his many years of experience in the coffee industry, it became possible to gather all necessary info at a cozy place called CoffeeLikeaPRO.

We are 100% sure that life is too short to drink bad coffee and eager to extend this belief worldwide!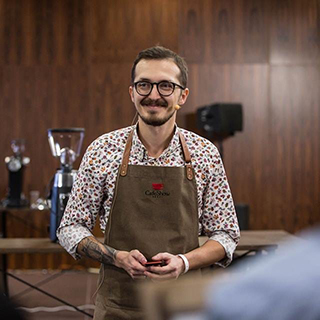 Renat Mamatkazin
Chief Editor
Professional barista since 2014.
1st Place - Ukrainian Barista Championship 2017
Lion Coffee founder and owner
3ChampsRoastery founder and owner